Revised proposals to extend Leominster's existing historic market town centre Conservation Area – 30 October to 20 November 2023. This consultation is closed.
As a result of the previous consultation on proposals to extend Leominster's existing historic market town centre, which you can read below we received some really helpful comments. Many focused on the proposed new Bridge Street Conservation Area not being large enough to include all the areas of historic interest / importance to you.
We have now fully considered those comments and have been out to consultation on our revised proposal.
Details of the revised proposals are below, however, please note the consultation is now closed and a full report is expected early 2024.
The maps below show the three options for the proposed extension of the conservation area, and details of the three areas affected.
Map of Leominster showing proposed area of extension of conservation area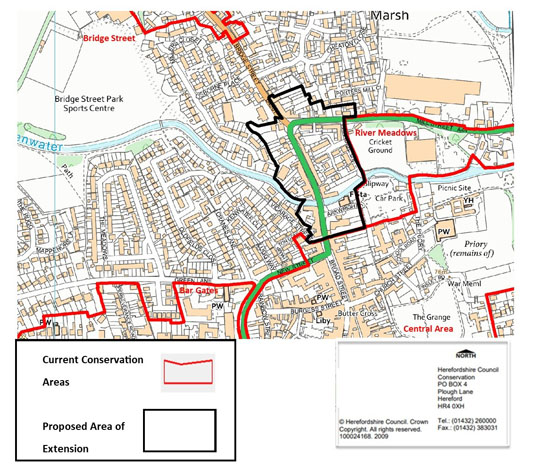 Map showing Option A - proposed extension area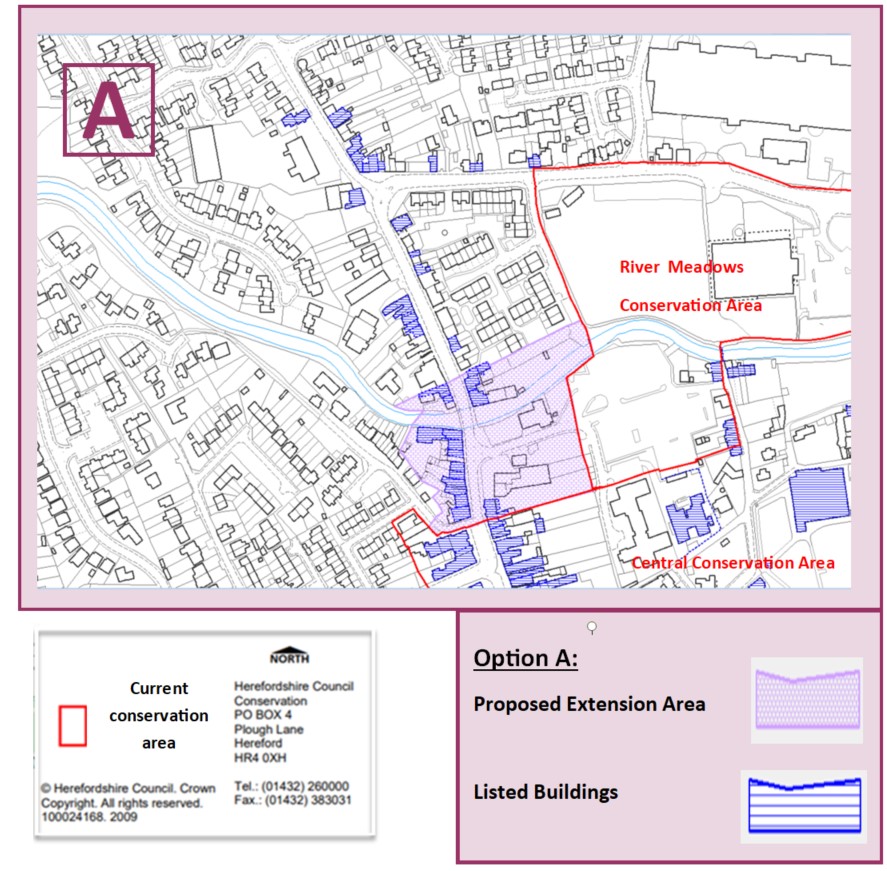 Map showing Option B - proposed extension area
Map showing Option C - proposed extension area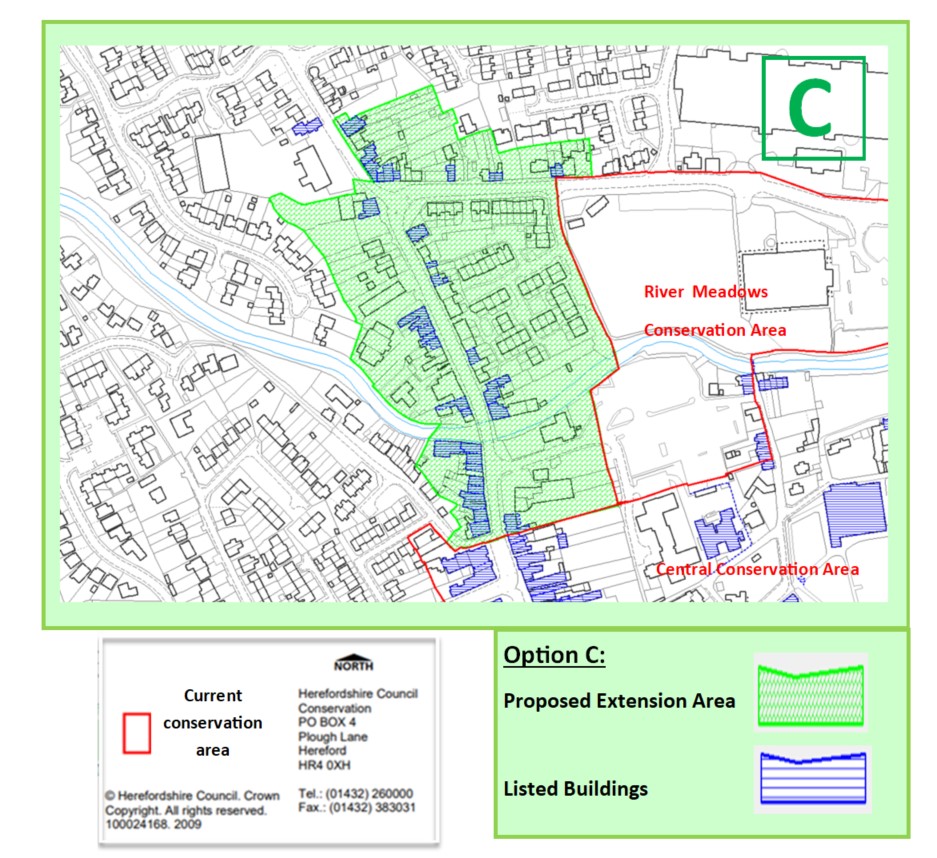 Further information
If you have any questions about this consultation please email DutyOfficerHeritageBuildingEnquiries@herefordshire.gov.uk
---
Part 1 of this appraisal ran from 15 August to 26 September 2022 and is now closed.
Proposals to extend Leominster Town Centre's conservation area
Between 15 August to 26 September 2022, we asked residents, property owners and businesses to have their say on a review of a Leominster conservation area, including a revision to its conservation area boundary.
A conservation area is designated because of the special quality of an area's architectural and historic interest, with the aim of preserving or enhancing the unique character or appearance. Conservation area status strengthens control over demolition, minor development, advertisements and the protection of trees within the designated area.
Leominster Town Centre was designated as a conservation area in May 1969, in recognition of the special architectural quality and remarkable range of building types.
Although the majority of the conservation area will remain unchanged, during the appraisal the boundary of the existing conservation area was reviewed and consideration given to extend it to the north to include additional buildings that would contribute to the character of the conservation area.
We held two virtual events for you to ask questions. They were on Thursday 8 September and Thursday 22 September from 6pm to 7pm.
We also held two drop-in events where you could see the documents and plan, and talk to us about them. They were at Leominster Town Council Offices on Friday 26 August and Thursday 22 September between 10am and 5pm.
This part of the consultation closed on Monday 26 September 2022.