We asked for your views to help make sure the new transport hub met your needs. Thursday 3 November to Monday 12 December 2022. This consultation is closed. The consultation summary is available.
We invited residents, commuters and visitors to have their say on the design proposals for the new transport hub at Hereford railway station.
Hereford railway station is a key entry point for the city and an essential part of its heritage. The new transport hub will provide new opportunities to tie together local heritage, public transport and active travel - creating an attractive environment for all users.
The proposed design includes public facilities and welfare accommodation, and has clear designated pedestrian and cycling lanes, cycle parking and rental, to encourage more active travel.
As a future user of the new transport hub, we wanted to hear your thoughts on the designs developed so far.
Comments and feedback summary
Hereford Station Transport Hub consultation summary

Design proposals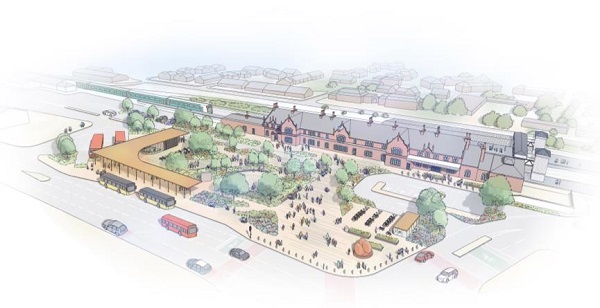 The new transport hub at Hereford railway station will allow the easy interchange between different forms of transport.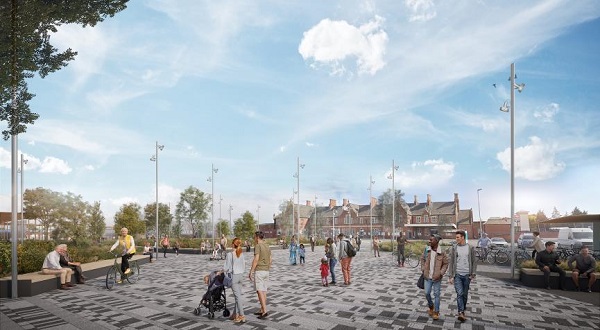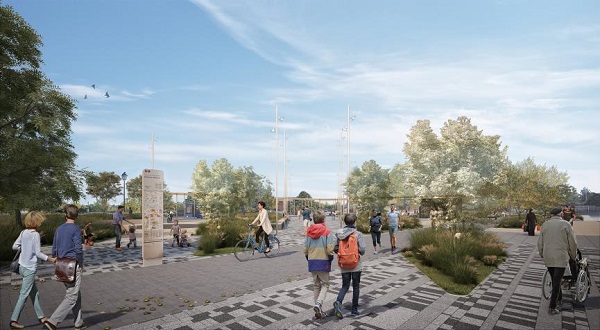 An exciting urban space will be created for local people, commuters and visitors, with space for pedestrians and cyclists.
There will be a layover area for buses.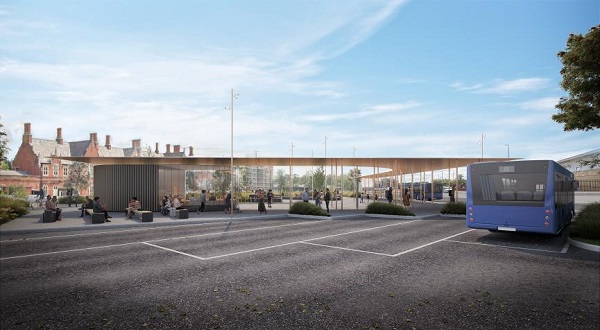 A new and improved bus interchange.
A new canopy, providing shelter while being sensitive to the heritage station building.
New facilities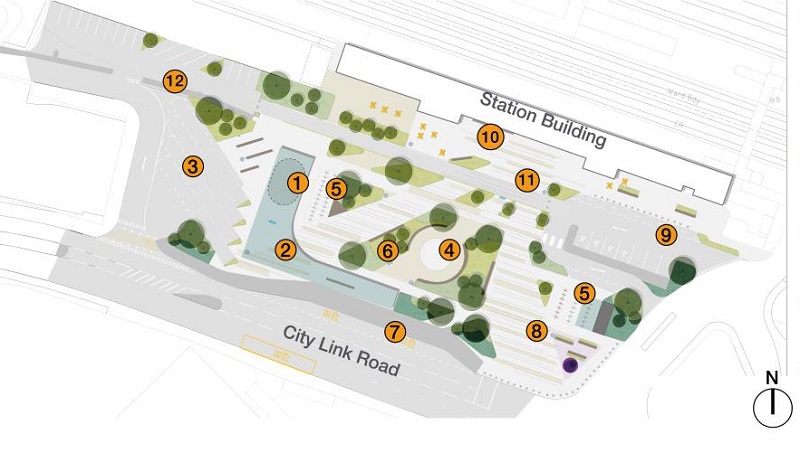 A wide range of facilities are planned, including:
An enclosed waiting room
A large covered waiting area
Separate bus stops
Flexible use space
Cycle parking hubs
Large green areas with benches
On-street bus stop
Pedestrian zones
Restructured short-stay/accessible parking and taxi area
Forecourt with access to café
Real-time information boards
Footway to neighbouring bowling centre and station staff parking
Long stay bus and coach parking/layover facility (not pictured)
The public realm has been designed with a focus on accessible access. It incorporates tactile paving and dropped kerbs at crossings and entrances along with leading lines from the station through the two main desire lines and to the bus interchange. Three information boards have been placed within the public realm. We are also investigating the possibility of incorporating speakers to announce the timetables.
On-site signage will include braille signage.
Is there anything we've missed that would improve your use of the new transport hub?
Have your say
As well as an online questionnaire, we held a drop-in event at Hereford Town Hall on Thursday 10 November from 10am to 7pm where you could view the proposals in more detail and ask questions.
The consultation closed on Monday 12 December 2022.
How we will use your comments and feedback
Your feedback helped us understand your needs and requirements. It also helped identify anything we missed in the design of the site.
Further information
If you have any questions about the survey, please email Laurence Butterworth, Senior Project Manager at laurence.butterworth@herefordshire.gov.uk